S
lowly but surely I'm realizing that I've got a bit of an obsession with anything galvanized. One could attribute it to the galvanized Dutch style flower buckets that I picked up awhile back, but I'm thinking that my love for this edgy, rough and industrial yet slightly inviting, relaxed and familiar look goes back a ways. Way back...to growing up on the farm.
Source unknown
Whether it was the grain bins around my family's farm, the old galvanized pails that I used when I was feeding the pigs (...that's right....I grew-up feeding pigs...), the roofs on our barns, the quonset where my dad parked his tractors or the rusting old pieces of galvanized sheet metal laying out in the bush, the look was and is still everywhere
That said, I am kind of picky with how I like my galvanized metal. I don't like the new and shiny stuff...I've got a mini palm that's living in a convert ice bucket that I found a couple years ago. While the idea is there, it doesn't have the patina and texture that older pieces have. I've thought about leaving it outside for awhile so that it gets a bit of exposure to the elements....but I'm secretly hoping that I can just come across another piece that has a bit of depth to it.
I've been spending a bit of time lately flipping through images that I've archived in my folders - and without really realizing it, I've saved what seems like a gazillion and a half different shots that include this look...a look that I definitely want to try to bring into my own place a bit further...I like shiny and classic...but I'm feeling like I need to mix it up a bit....rough it up a bit.
Here are a couple of my fave looks & ideas -
This side table is blowing my mind....
if only I could figure out where it's from!
French designed galvanized dining chairs? Oui!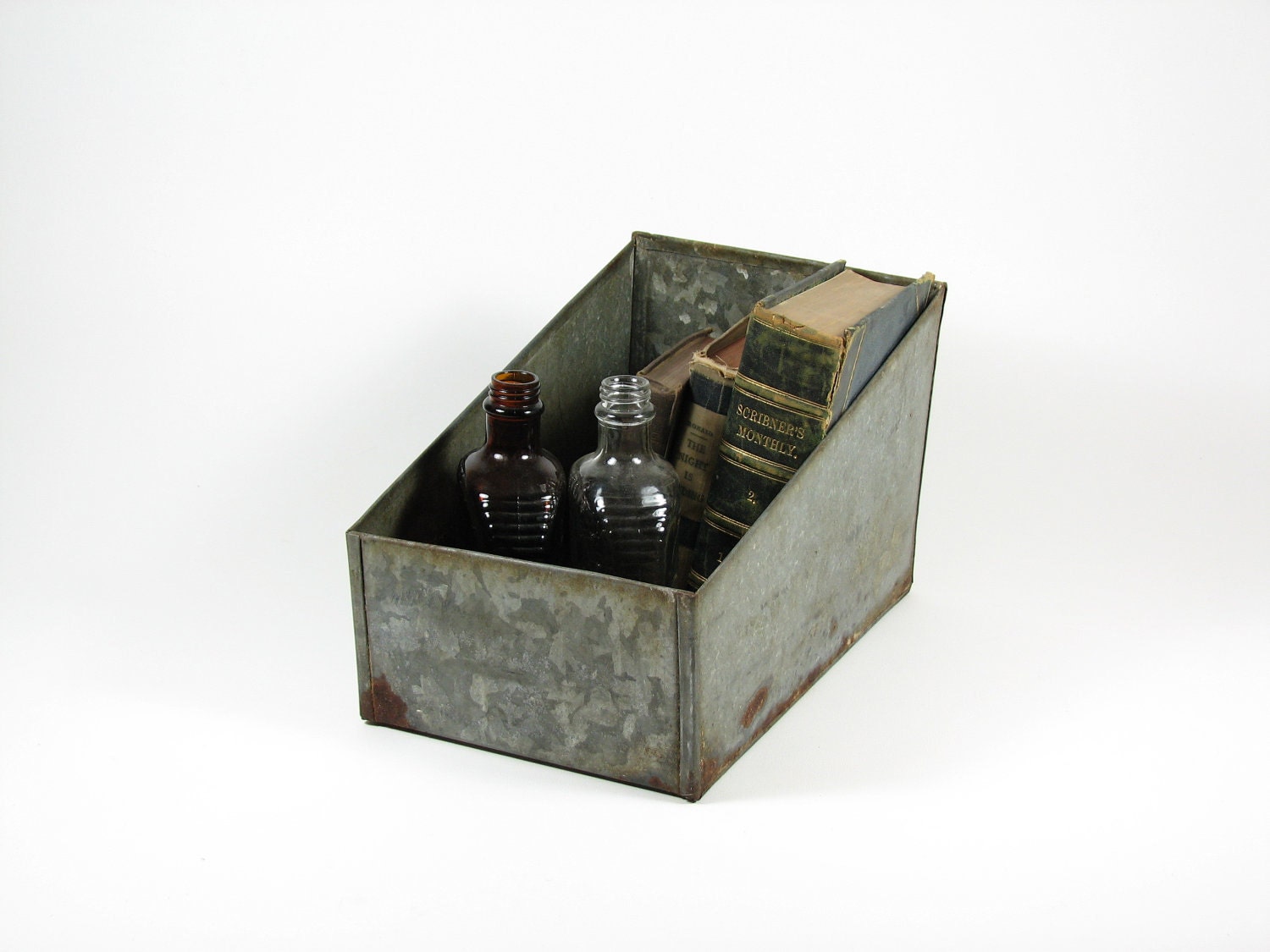 New goal! To find the metal boxes that I made in my junior-high metal working class....who knew that what seemed like a pain to make at the time (and result in a solid 'C' for metal working would excite me again...)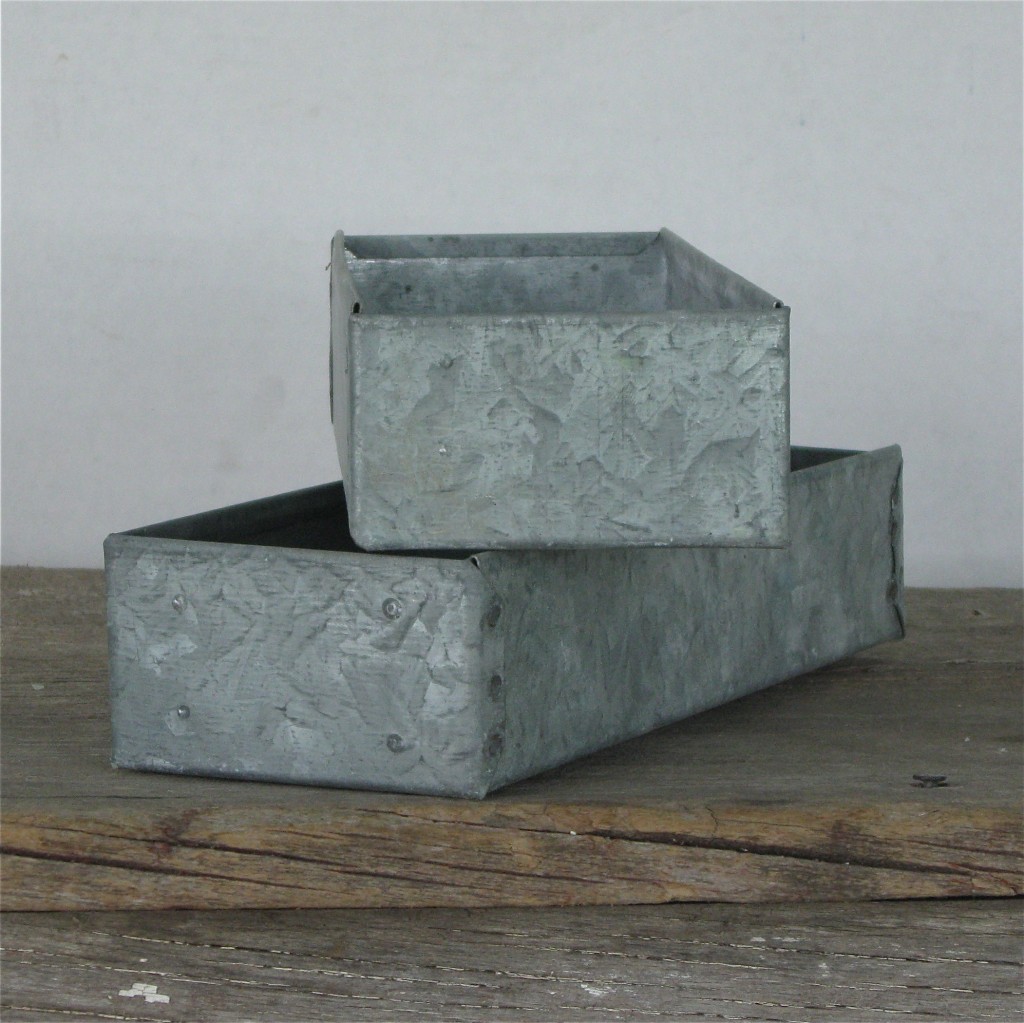 Love this look! I have no idea how you'd properly clean it....
but really, who cares. It looks amazing!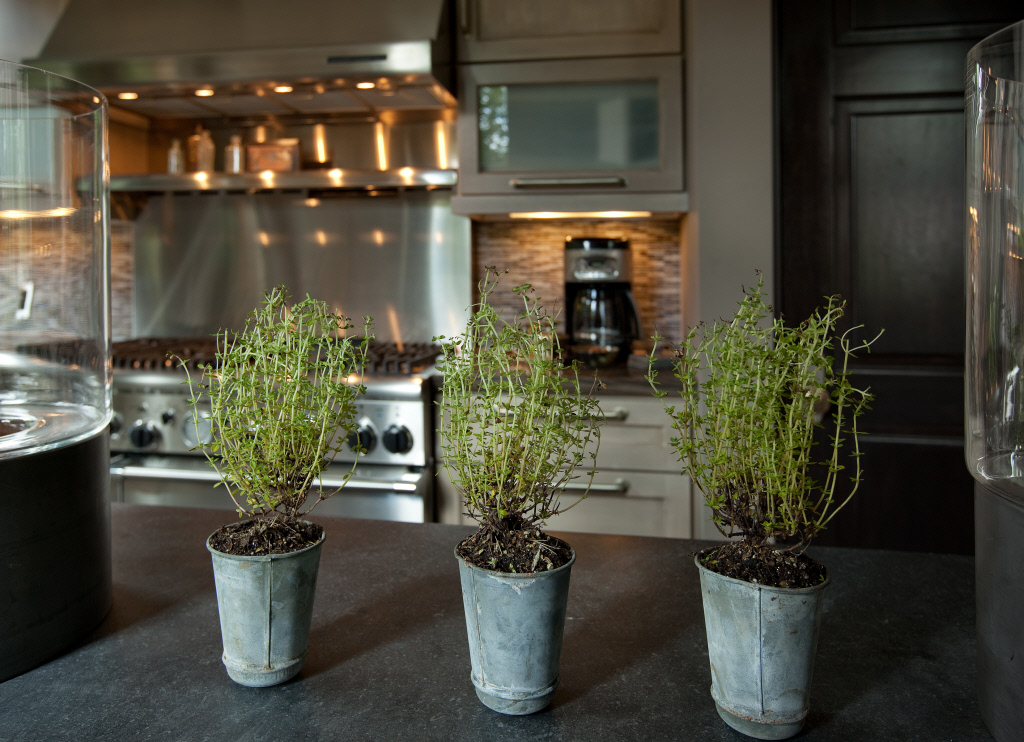 Must replant cedars after Christmas in my Dutch style flower buckets!
Must find! Must find! I NEED to own this table!
I'm thinking that it's time that I start wandering through the sheds and digging through the scrap piles around my folk's farm to see what treasures I can find.
Perhaps it's time for Dan to get crafty during Christmas holidays...bring on the tin snips and band-aids!