I

was going to call this post 'This is why you hire a stager - the WTF were you thinking edition' but decided not to for obvious reasons, but read on and you'll understand where I'm going with this post.
If you haven't already figured it out yet, I hate-on with real estate agents that don't do everything they can to sell their client's homes. I'm far from being a real estate professional (I doubt that reading a couple chapters from a real estate training guide counts), but I thought it was their job to say "Mr. Brown, your house is a dive. Before we list it you need to clean it and possibly fix some of the crap that's broken." Maybe I'm wrong. Hmm.
Case in point this residence that I stumbled across on MLS.
It's cute, but it's tired. It needs some paint, some potted plants of appreciation, some patch work on the driveway and the random dead plants in the front pulled out. Seriously, if you were driving by on a Sunday afternoon and saw this joint would you even stop? Yah, probably not. It kind of looks like one of those scary houses where scary things take place.
Entering into the home, it doesn't get much better.
Okay, so I understand that when you and your partner choose to have kids that they have a lot of stuff and that it takes up a lot of room. That said, if I'm a young, hip urbanite (not really) and I'm looking for my first home, this is not the

picture that I want to see when flipping through your listing. Okay, so this picture shows me that the living room has hardwood floors and room for a TV, but why did the agent focus on showing all the clutter?
Had it been me, or the homeowner taking the picture I would have, even if only for a few minutes thrown everything baby related out of the room to take my shots. To end up with something like this -
It's not fancy, and perhaps not what I'd personally do it my own home, but it looks fresh, spacious and appealing to any potential buyer (even those who are in the same boat have will be filling the home with their own baby stuff.
Back to our current abode, let's wander into the kitchen. Fresh! Clean! Neat, uncluttered and full of character....or not.
This space actually has some potential but it's hard to see. IT's covered and obscured by phone lists, dirty dishes, fridge magnets, travel mugs, potholders and general kitchen clutter. Does this space make me want to pull out my cookbooks and whip up a feast for friends and family. Not really. Rather, this space makes me want to pull out a couple of empty cardboard boxes, a can of melamine paint for the cabinets and a jug of bleach. Yummy.
Again, the key to selling a space is to have it looking neat, organized and fresh. I know that I use the word fresh over and over and over again, but I want to look at a picture and believe that the space is FRESH. That it doesn't smell like food that's going bad or old coffee or burnt Kraft Dinner. I want it too look like this -
This kitchen isn't brand new - but it looks amazing! It's clean, well staged and evokes thoughts of spending the afternoon baking a cake or of doing the dishes whilst listening to birds sing outside (okay...maybe no dish doing for this boy), but when I look at the above kitchen and compare it to the one in this week's residence, there really is no comparison.
I was going to save this picture for last, but I figured that as we're going through this space, we may as well get the scariness out of the way. Let's check out this bathroom, fit for a - trucker?
Eww. That's all I have to say. There's nothing spa-like or serene about this space. What the hell were the homeowners and the real estate agent thinking when they took this picture? I'm not even going to talk about this how ugly this space is. They say a picture is worth a thousand words. Well, if we're looking at this bathroom, I'd say that this picture is worth a couple thousand words - at least. All I'm going to say is that they could have cleaned the toilet....
And last but not least, the master suite. Peaceful. Serene. The perfect place to escape to after a long day at work and running around. Or not.
How do you even get out of the bed on the one side? Also, with that crib in front of the bookcase / dresser how do you access your clothes? I'm getting claustrophobic just looking at this space. When I'm looking at a bedroom, any home, I want to see a warm and inviting space where I can actually see the floor and climb into the bed from either side.
So all in all, what do I think of this home and the pictures that the real estate agent is using to try to sell this to you, me and everyone else checking it out online and (*shudder) in person?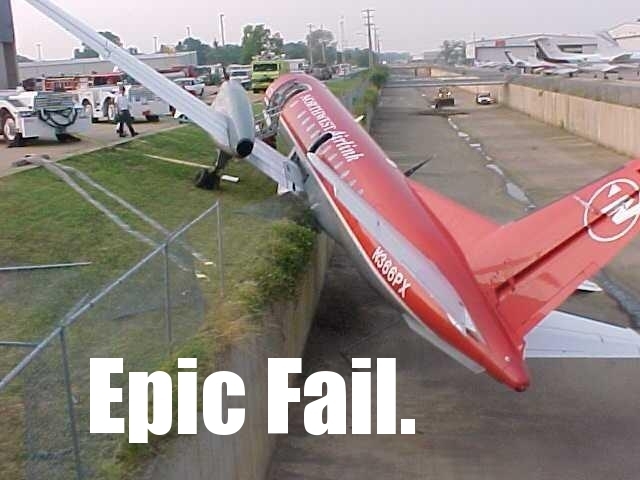 I wish that I could have words with everyone involved in the sale of this home. Believe me, they wouldn't have been friendly words.